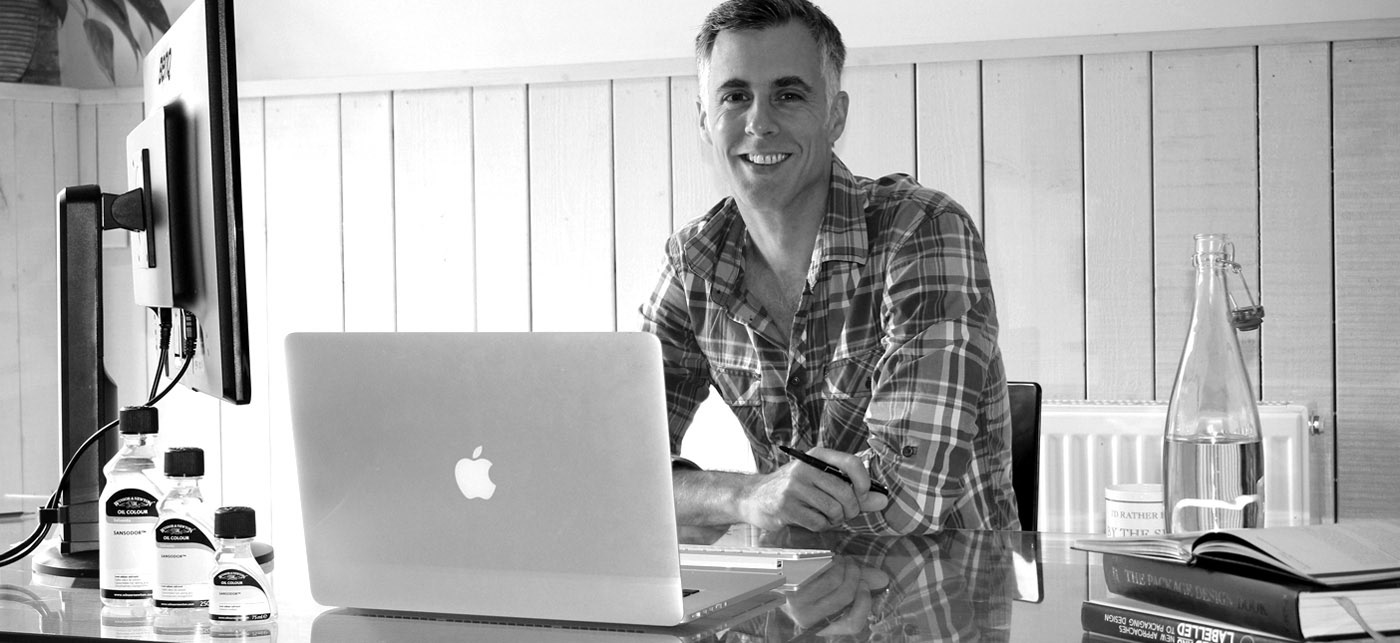 Hi, I'm Rob, welcome to Archer Studio. 
I'm a graphic designer with over 20 years of experience working both within leading agencies and now independently as a freelancer. 
I've helped build many household brands: creating logos for companies such as SunLife and The Woodworm Cricket Company; designing packaging and point of sale for: Wrigley's Extra, Honey Monster Foods, Windsor & Newton and Grant's Whiskey. I have also produced brochures and websites for household names like BP and Weird Fish. 
As you can see from my website, I have also worked with many smaller businesses, who have big ambitions, to establish and build their brands in an increasingly competitive marketplace. 
Whether I'm designing for print, or for digital, a thorough process is key to any project's success. I like to fully understand the business issue and use creative design to help create a fresh conceptual approach that always engages with its intended audience.
Lets chat
If you are a business owner, marketing expert or strategist looking to launch a new service or product or reinvigorate an existing one, or you need some freelance help why not get in touch.
Brand Identity  /  Packaging  /  Brochures  /  Stationery  /  Websites  /  Point of Sale  /  Brand Guidelines